EVENTS & MEETINGS
Interested in learning more about our organization? Check out our upcoming events!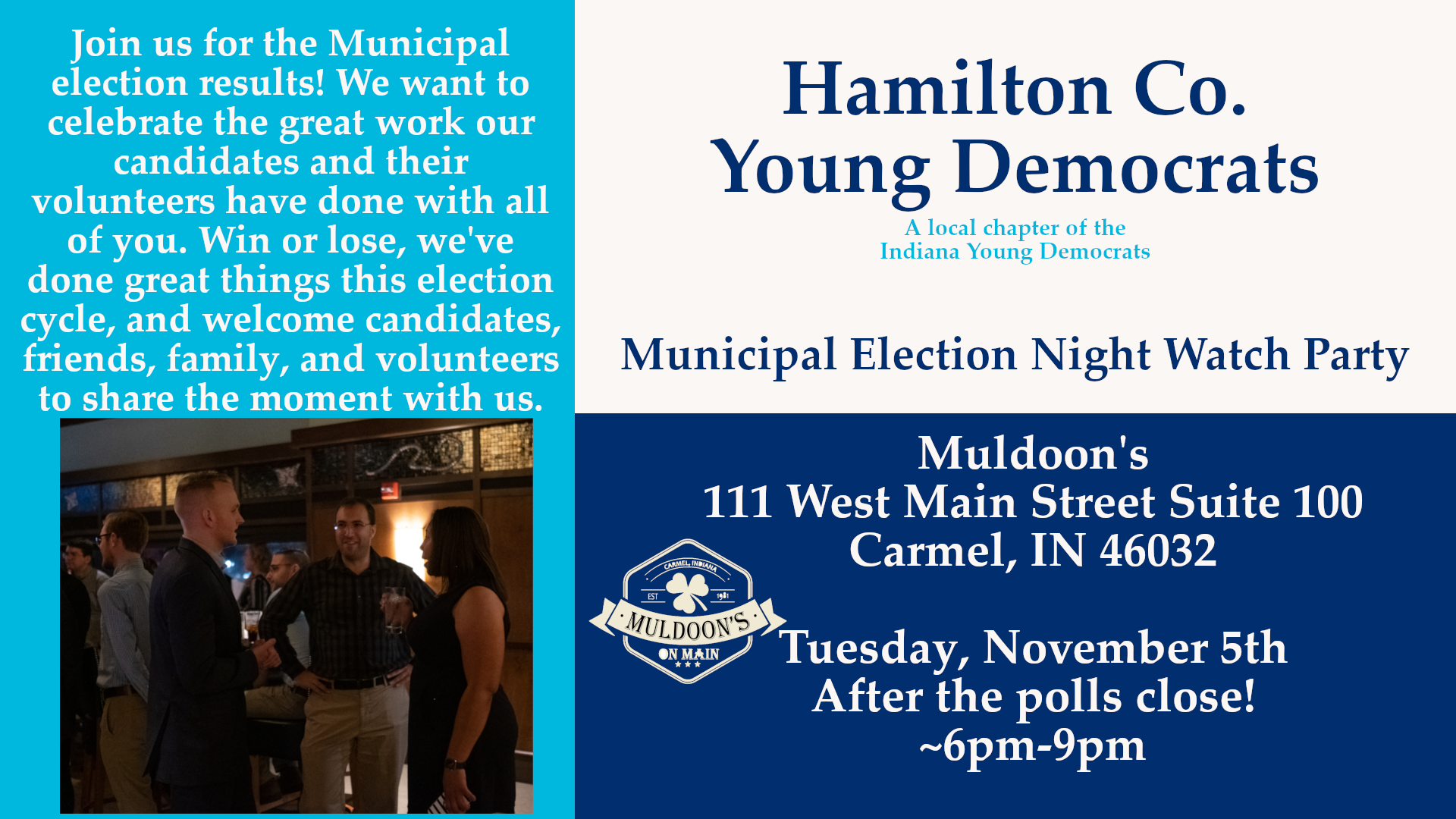 ELECTION NIGHT WATCH PARTY
Muldoon's
111 West Main Street Suite 100
Carmel, IN 46032
Tuesday, November 5th, After the polls close!, ~6pm-9pm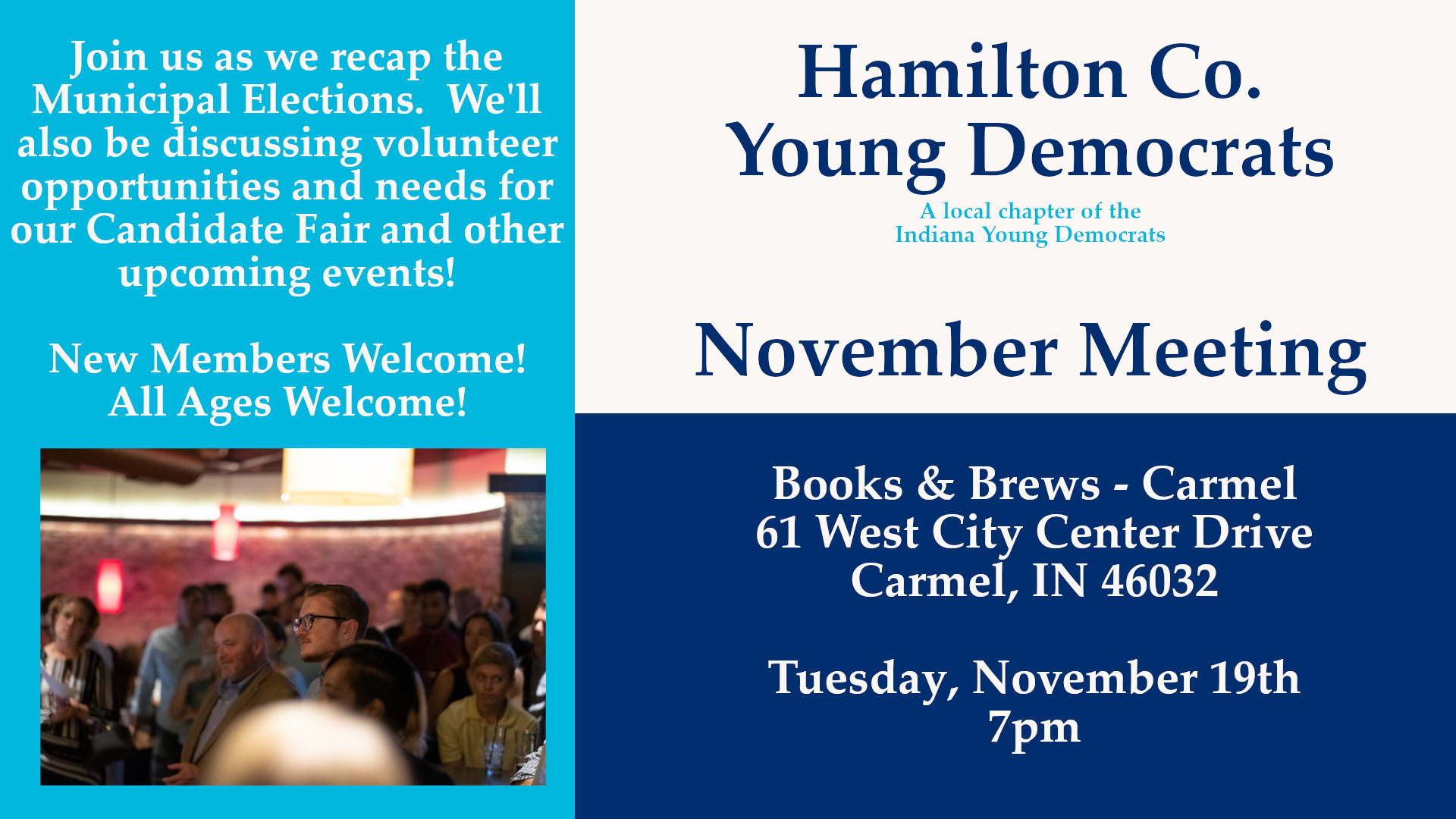 NOVEMBER MONTHLY MEETING
@ BOOKS & BREWS – CARMEL
Books & Brews – Carmel
61 West City Center Drive
Carmel, IN 46032
Tuesday, November 19th – 7pm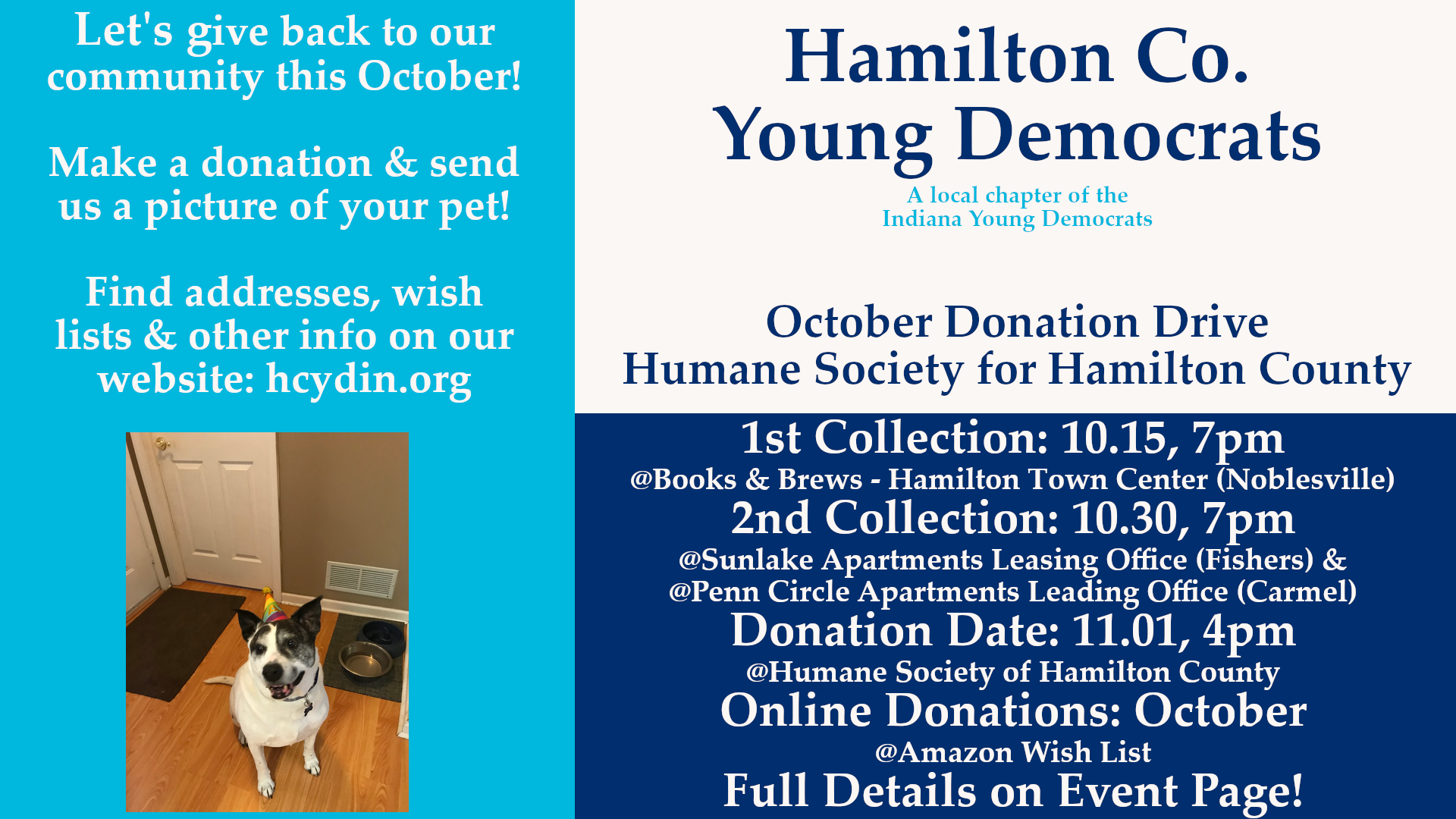 OCTOBER DONATION DRIVE
HUMANE SOCIETY FOR HAMILTON CO.
1) Tuesday October 15 at our monthly meeting. The meeting will be held at 7 PM at the Books and Brews in Noblesville (13230 Harrell Pkwy #100, Noblesville, IN 46060).
2) Thursday October 30 at 7 PM at the leasing office of Sunlake Apartments in Fishers and Penn Circle Apartments Leasing Office in Carmel.
Members of the Hamilton County Young Democrats will then drop off the donations at the Humane Society of Hamilton County on Friday November 1 at 4 PM. Anyone who has participated is encouraged to join!
MAP – MEETING LOCATIONS
Carmel: Books & Brews, Bar Louie – The Olivia
Fishers: Pinheads, Fall Creek Township Office
Noblesville: Books & Brews – Hamilton Town Center
Westfield: Stacked Pickle
Northern Towns: 10 West (Cicero)
Indianapolis: Books & Brews – 96th St
CALENDAR – KEY DATES
Hamilton County Young Democrats Meetings
Hamilton County Democratic Club Meetings
Important Election Dates
State & National Democratic Events