EVENTS & MEETINGS
Interested in learning more about our organization? Check out our upcoming events!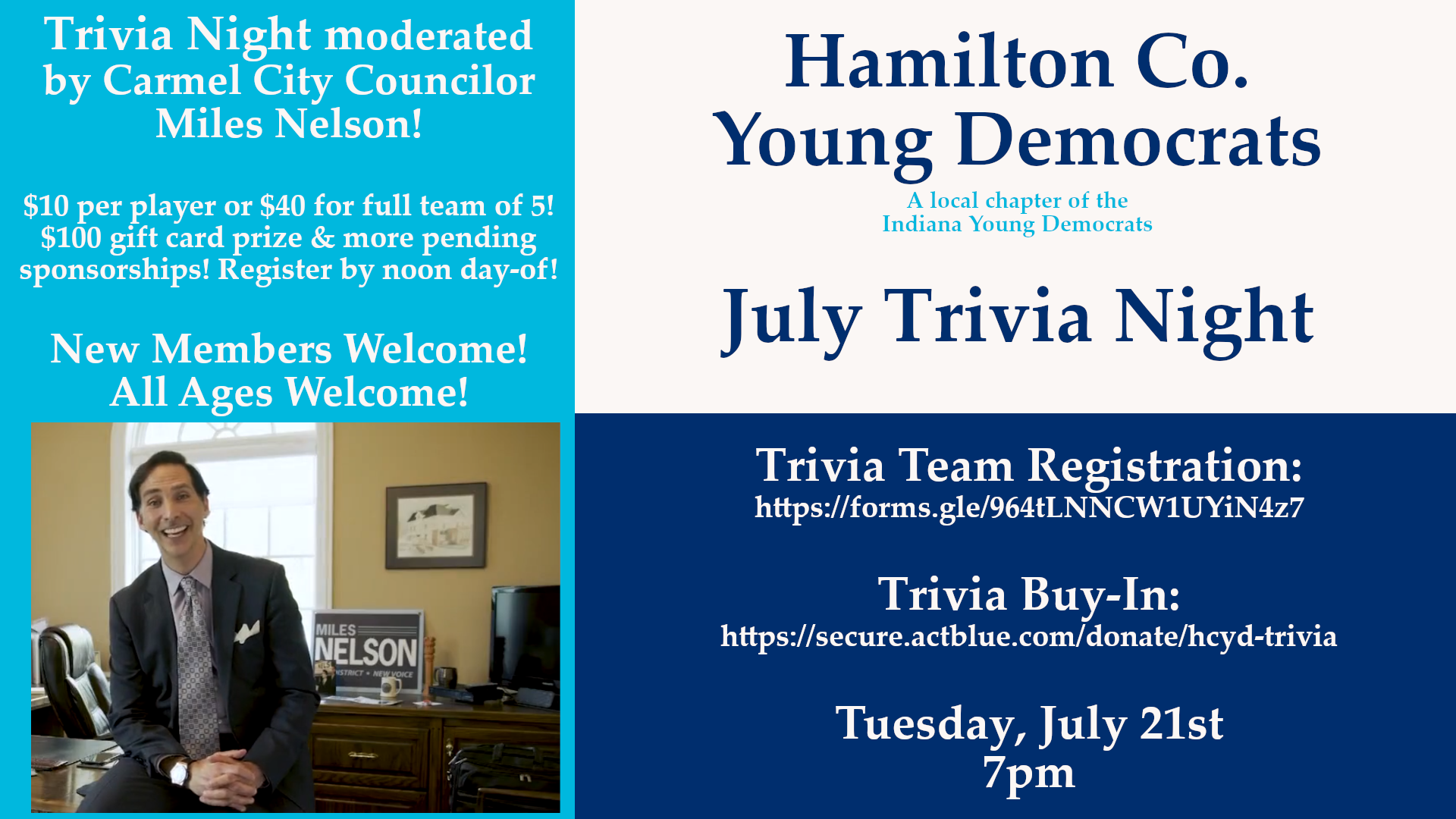 New Members Welcome! All Ages Welcome! Virtual Venue!
JULY MONTHLY MEETING
TRIVIA WITH MILES NELSON
Our Trivia Night will be hosted by Carmel City Councilor Miles Nelson and will benefit the Hamilton Co. Young Democrats!
Tuesday, July 21st at 7:00pm
Individual Player Buy-In ($10) [Teams of 4 or less]
Full Team Buy-In (5 players) ($40)
Event Sponsorship ($35)
Complete your registration by Tuesday, July 21st @ Noon – you must provide a team captain and the names of your teammates so that we can place you into the appropriate Zoom Room.
Prizes:
$100 Gift Card to Books & Brews location of your choice.
More pending sponsorships!
MAP – MEETING LOCATIONS
Carmel: Books & Brews, Bar Louie – The Olivia
Fishers: Pinheads, Fall Creek Township Office
Noblesville: Books & Brews – Hamilton Town Center
Westfield: Stacked Pickle
Northern Towns: 10 West (Cicero)
Indianapolis: Books & Brews – 96th St
CALENDAR – KEY DATES
Hamilton County Young Democrats Meetings
Hamilton County Democratic Club Meetings
Important Election Dates
State & National Democratic Events