Hamilton Co. Young Democrats
LEADING THE WAY FORWARD IN INDIANA
ABOUT US
The Hamilton Co. Young Democrats of Indiana are a civic youth organization dedicated to widening the interest, knowledge and participation of young people in government and the political process. We aim to train and develop young people for positions of leadership and to serve those in need in our community. We strive to increase awareness and activism on issues of importance to young people and increase the role of under-represented people in the Democratic Party, government and society. We represent the cities of Carmel, Fishers, Noblesville and Westfield alongside the towns of Cicero, Arcadia, Atlanta and Sheridan. Together we are leading the way forward in Indiana for progressive politics and are the backbone of local grassroots political campaigns for Democratic candidates here in Hamilton County. Together the Hamilton Co. Young Democrats help to show that #YoungGetsItDone!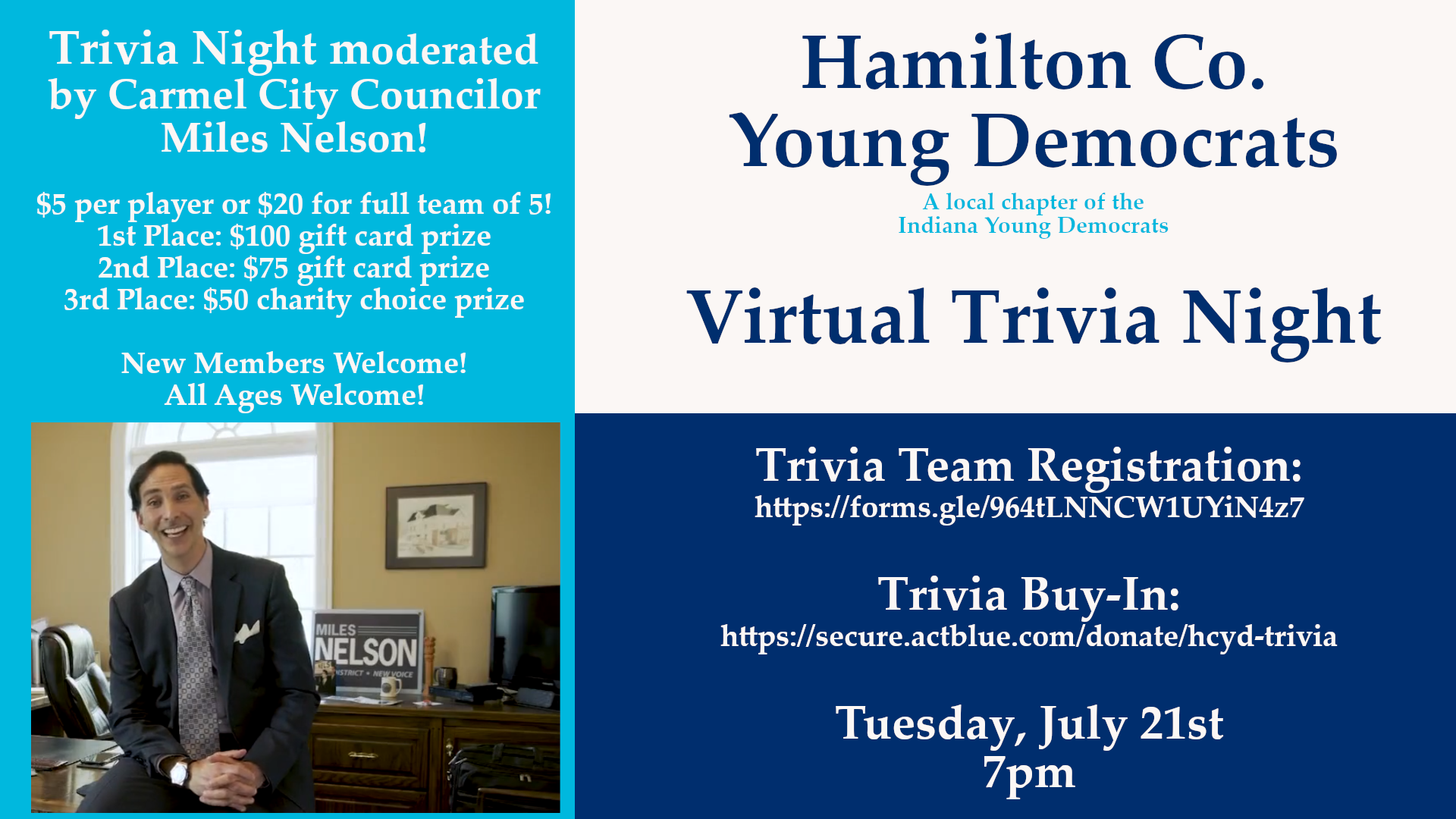 New Members Welcome! All Ages Welcome! Virtual Venue!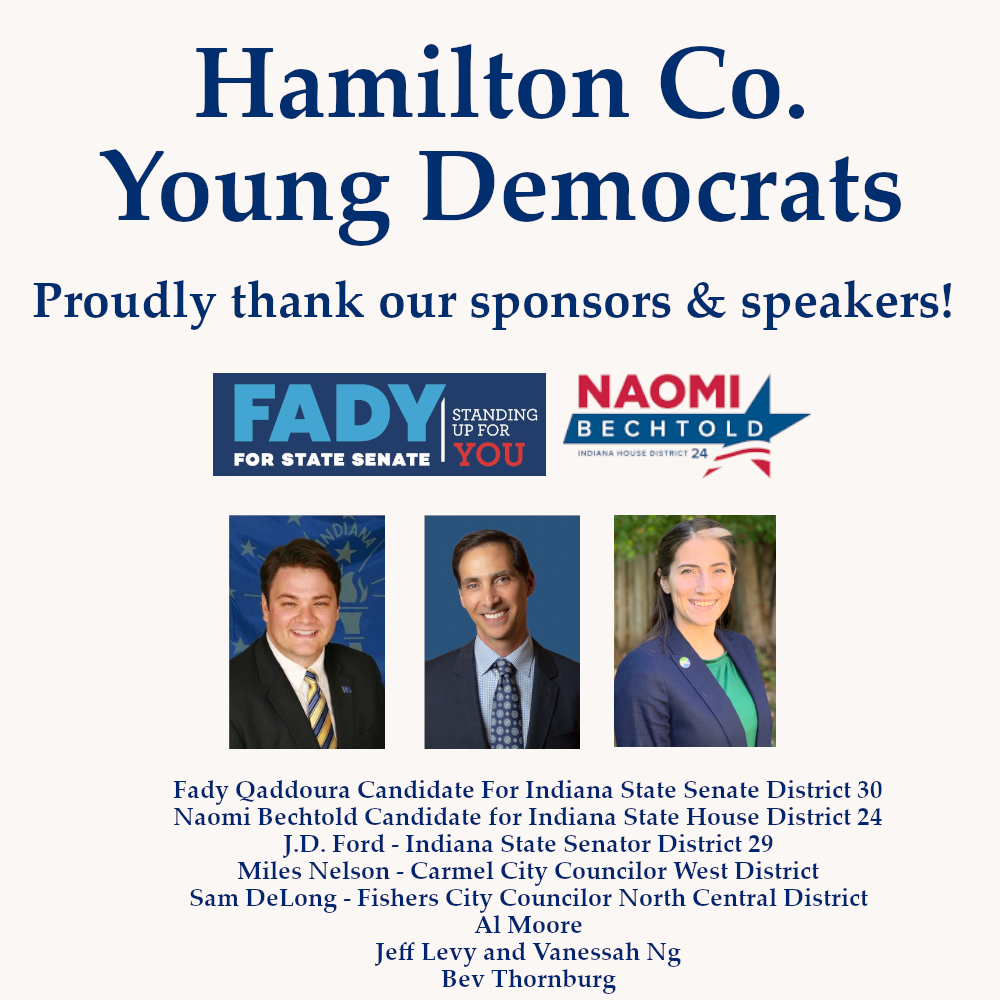 JULY MONTHLY MEETING
TRIVIA WITH MILES NELSON!
Our Trivia Night will be hosted by Carmel City Councilor Miles Nelson and will benefit the Hamilton Co. Young Democrats!
Tuesday, July 21st at 7:00pm
Individual Player Buy-In ($5) [Teams of 4 or less]
Full Team Buy-In (5 players) ($20)
Event Sponsorship ($35)
Complete your registration by Tuesday, July 21st @ Noon – you must provide a team captain and the names of your teammates so that we can place you into the appropriate Zoom Room.
Prizes:
1. $100 Gift Card to Books & Brews location of your choice.
2. $75 Gift Card to Books & Brews location of your choice.
3. $50 Charity Choice donation from local list of charities provided.
More pending sponsorships!