Hamilton Co. Young Democrats
LEADING THE WAY FORWARD IN INDIANA
ABOUT US
The Hamilton Co. Young Democrats of Indiana are a civic youth organization dedicated to widening the interest, knowledge and participation of young people in government and the political process. We aim to train and develop young people for positions of leadership and to serve those in need in our community. We strive to increase awareness and activism on issues of importance to young people and increase the role of under-represented people in the Democratic Party, government and society. We represent the cities of Carmel, Fishers, Noblesville and Westfield alongside the towns of Cicero, Arcadia, Atlanta and Sheridan. Together we are leading the way forward in Indiana for progressive politics and are the backbone of local grassroots political campaigns for Democratic candidates here in Hamilton County. Together the Hamilton Co. Young Democrats help to show that #YoungGetsItDone!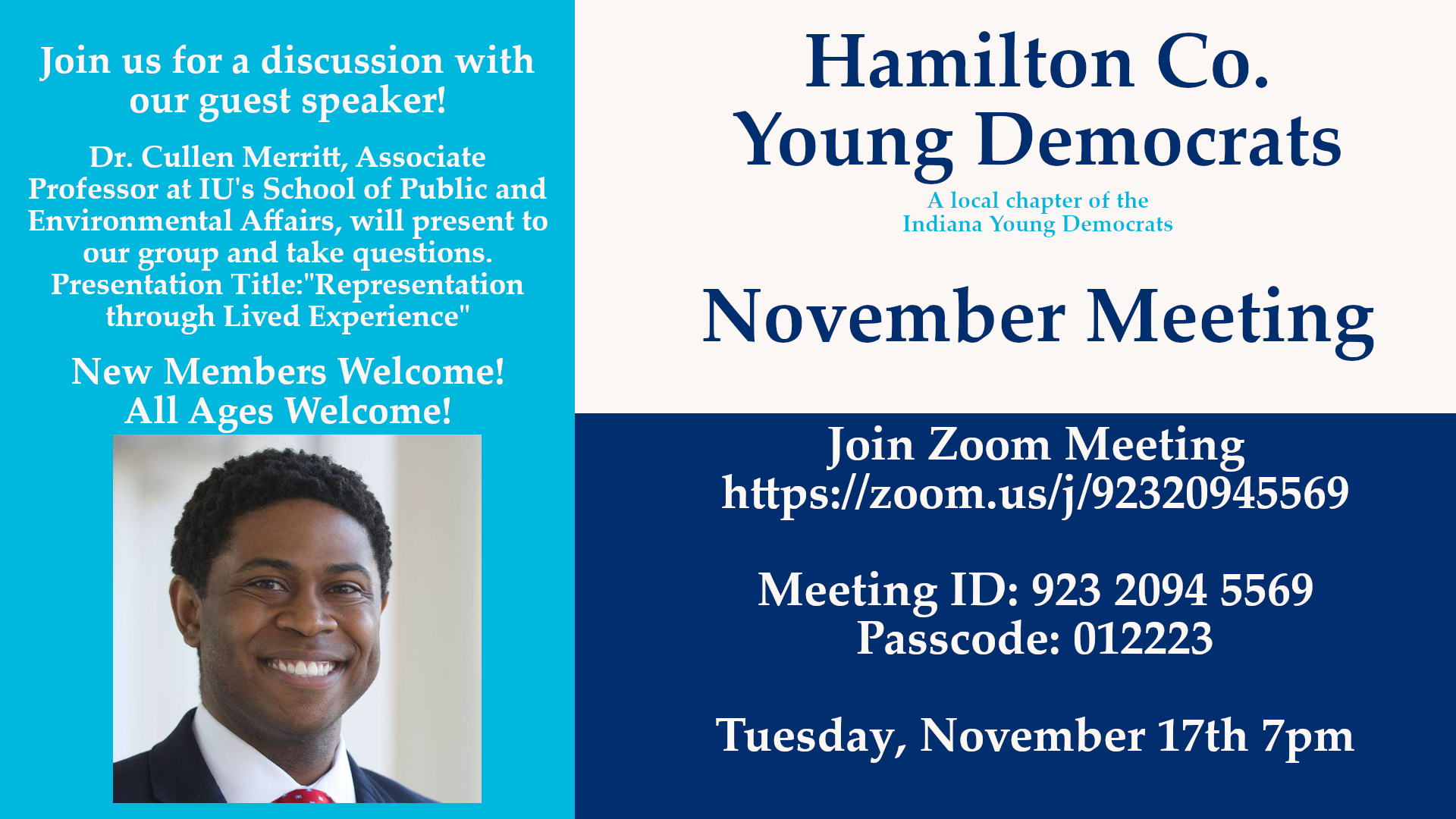 New Members Welcome! All Ages Welcome!

November Meeting
Join Zoom Meeting
https://zoom.us/j/92320945569
Meeting ID: 923 2094 5569
Passcode: 012223
Tuesday, November 17th, 7pm
Join us for a discussion with our guest speaker!
Dr. Cullen Merritt, Associate Professor at IU's School of Public and Environmental Affairs, will present to our group and take questions.