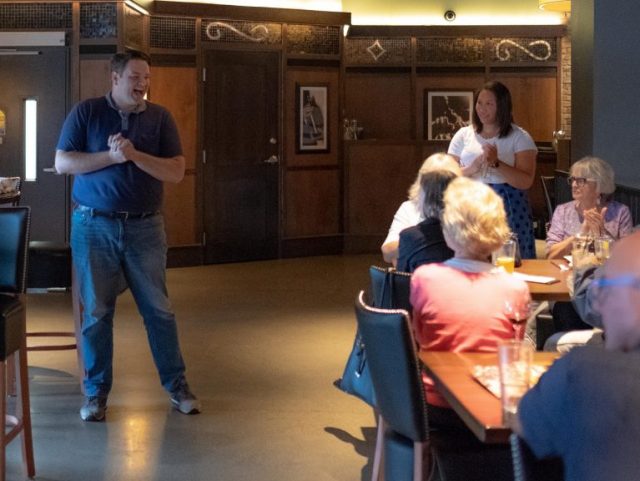 "State Senator J.D. Ford (left) made headlines in 2018 in the state by becoming the first member of the LGBTQ+ community elected to the Indiana General Assembly and aging out the Hamilton County Young Democrats on the same day of his election."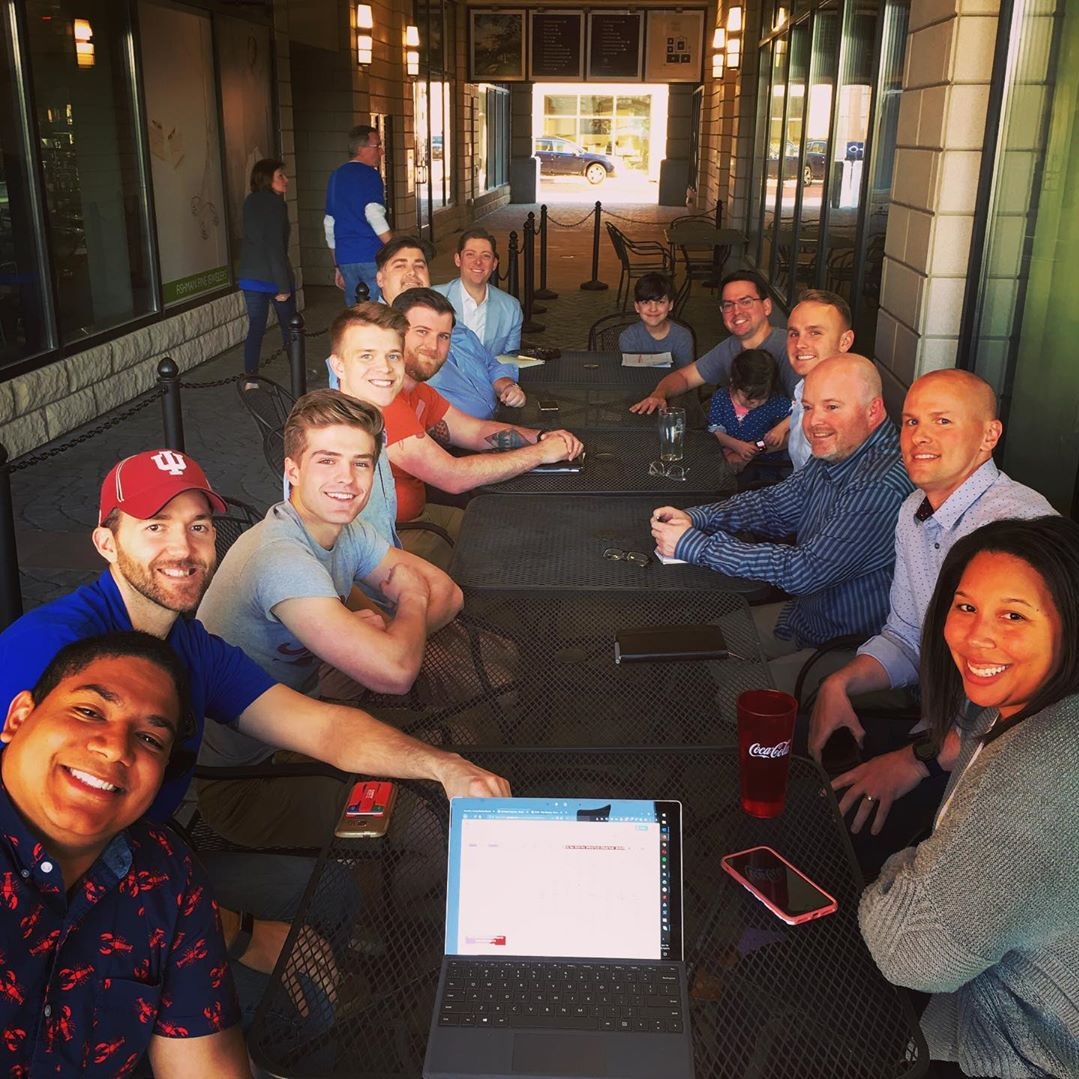 "Two of these candidates, Adam Kaps (back left) and Lane Skeeters (back right), fell short of victory but gave incumbent Republican councilors a real challenge for the first time."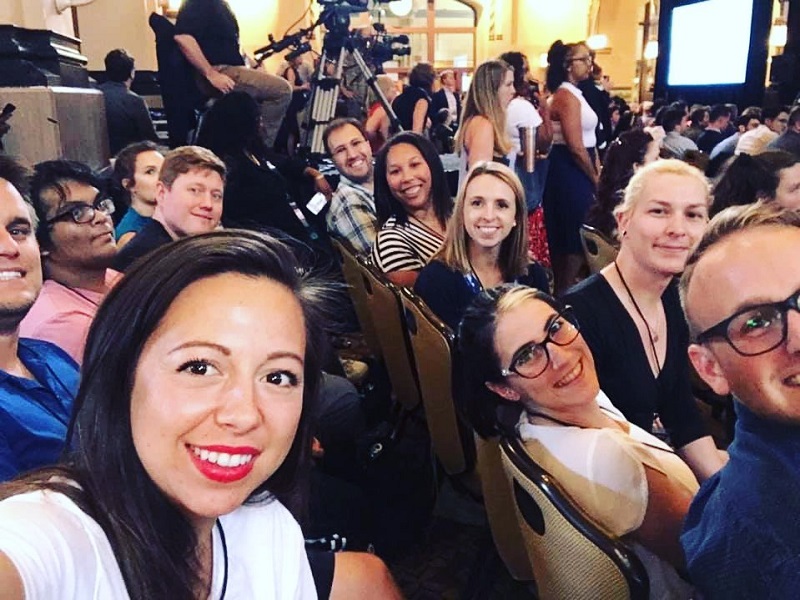 "Another first-time candidate and HCYD member, Sam DeLong (second front right), was victorious in unseating not only someone who was an incumbent Republican, but also the Vice President of the Fishers City Council. Her campaign was managed by another young professional, Sara Serna (third front right)."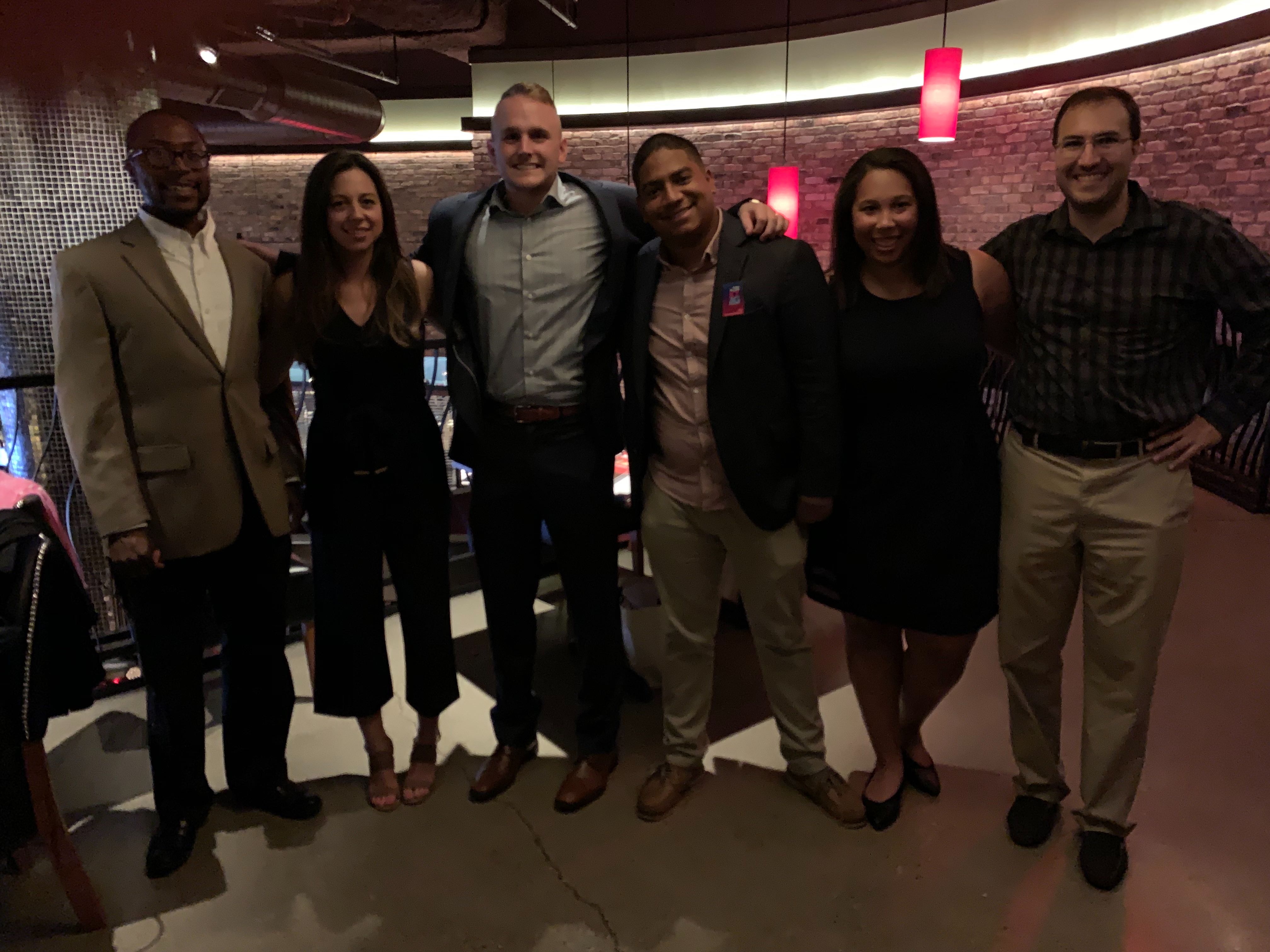 "These gains were possible thanks to the hard work of the candidates, volunteers and residents of Hamilton County. Together we will continue to make an impact and change in the suburbs north of Indianapolis and make an impact on statewide politics for years to come."
YOUNG DEMOCRAT ELECTED AS DEMOCRATS BREAK THROUGH IN HAMILTON COUNTY
Indiana's fastest growing county also doubles as Indiana's fastest changing county when it comes to the political landscape. With the 2019 results, it's clear that voters are ready for a new direction in some of Indiana's booming cities. In 2018 the glass ceiling cracked on two opposite corners of the county when J.D. Ford and Rachna Greulach were elected.
State Senator J.D. Ford made headlines in 2018 in the state by becoming the first member of the LGBTQ+ community elected to the Indiana General Assembly and aging out the Hamilton County Young Democrats on the same day of his election. His district included a significant portion of Carmel on the southwest side of the county. Township Board Member Rachna Greulach also made history in 2018 as she won a spot on the Fall Creek Township Board, which represents a large portion of Fishers, including the Geist area in the southeastern side of the county.
Throughout the year the Hamilton County Young Democrats have worked to expand on the momentum from 2018 and have played a key role not just as volunteers but as leaders within the party. Of the eleven races Democrats contested in Hamilton County, four were due to young professionals stepping up to lead and serve our community. HCYD President, Dayna Colbert, personally recruited two of those same candidates. With Hamilton County Young Democrat members Adam Kaps, Lane Skeeters, Jeremy Hawk and Sam DeLong on the ballot, we helped to provide a choice to voters who had never had one before in Noblesville and Fishers. While these candidates were not all victorious, they were competitive in districts and neighborhoods never thought to be on the table before.
Two of these candidates, Adam Kaps and Lane Skeeters, fell short of victory but gave incumbent Republican councilors a real challenge for the first time. Kaps came within 57 votes of unseating an incumbent who had won with over two-thirds of the vote the last time he faced a Democratic challenger. Skeeters brought another strong challenge to an incumbent who had won with over 70% of the vote the last time he faced a Democratic challenger. He brought the margin down to 127 votes. Colbert served as the campaign manager for both of these first-time candidates, making this a reality.
Another first-time candidate and HCYD member, Sam DeLong, was victorious in unseating not only someone who was an incumbent Republican, but also the Vice President of the Fishers City Council. Her campaign was managed by another young professional, Sara Serna. Together their hard work visiting residents in their communities made it possible to unseat someone who had never faced a Democratic challenger before. She will serve as the youngest councilor on the Fishers City Council and brings a new, diverse perspective.
Our chapter worked hard to support Democratic candidates across the board in the county. In March we ran a training session for both candidates and volunteers alike, providing invaluable experience that helped the operations of campaigns across the board. We established a presence across the county this year hosting events in the cities of Carmel, Fishers, Noblesville, and Westfield, as well as the northern town of Cicero. Our local chapter planned the welcome reception for the Young Democrats of America National Convention in Indianapolis this year. The convention provided our members a valuable opportunity to network with fellow young professionals across the nation and attend training sessions to enhance their political skill sets. We have seen our best fundraising year, increasing our funds more than fivefold, further giving us the ability to recruit, train and elect our candidates.
Fishers will see two Democrats sit on their City Council as Jocelyn Vare also unseated an incumbent in the At-Large race across the entire city. With her victory and DeLong's victory, both the current President and Vice President of the Fishers City Council lost their races. Our Communications Director served as her Deputy Campaign Manager. Thanks to these victories, all residents of Fishers now have a voice in their city government and the decisions that are being made.
In Carmel Miles Nelson will become the first Democrat to serve on the council thanks to his victory in the new West district. All residents of Carmel now have a representative in their city government as one-party control has broken. Three other Democrats lost contested races with two of them surpassing forty-percent of the vote. Many of our members and executive board served as volunteers for these campaigns, including Aaron Tellez who served as the volunteer coordinator for William Howard's and Adam Kaps' campaign.
These gains were possible thanks to the hard work of the candidates, volunteers and residents of Hamilton County. Together we will continue to make an impact and change in the suburbs north of Indianapolis and make an impact on statewide politics for years to come.
A. Brando Corsaro,

Communications Director, Hamilton County Young Democrats
Edited by Dayna Colbert,
President, Hamilton County Young Democrats